C
a

mpervan Insurance: For life's little adventures
Escaping to the country can become a reality with our dedicated campervan insurance quote finder, giving you the best costs for premier campervan cover wherever the road takes you.
QUOTES IN UNDER 5  MINS
SAVE £100's TODAY
NO CREDIT CARD NEEDED
I
n

surance for your pride and joy

Whether you're a casual camper or a dedicated UK discoverer, a campervan is key to ensuring you enjoy your time away from home. That's where our online quote tool comes in handy, offering cost-effective camper insurance from a range of reputable UK companies. Simply choose the policy that suits you best, and off you go!

VW's iconic campervan first appeared in the 1950s, and since then they've been a key feature of British roads. Combining modest living space with affordability, campervans are now experiencing a renaissance, and competitive rates mean that insurance cover for these vehicles now costs less than you might think. And for those seeking an even smaller travel option, camper trailer insurance covers you and your trailer for all those cross-country explorations.
W
h

y do I need campervan insurance?

If you want to use your campervan (VW or otherwise) anywhere other than your drive, you're going to need insurance. Fundamentally, it covers you for anything untoward that might happen on British roads – and abroad, if you opt for a policy which takes in foreign travel.

The bare minimum to comply with UK law is third party insurance, which covers you for damage to third party property and people. However, it won't cover you for theft of the vehicle, any accidents that are your fault, or for any fire damage – for that, you'll need to insure against third party fire and theft.

Most owners, though, plump for comprehensive cover which, as the name suggests, encompasses most conceivable scenarios. Insuring your campervan this way covers both the vehicle and personal possessions from theft or accidental damage from a wide variety of methods, including fire and water – a handy detail when you consider that campervans often offer open flame cooking facilities.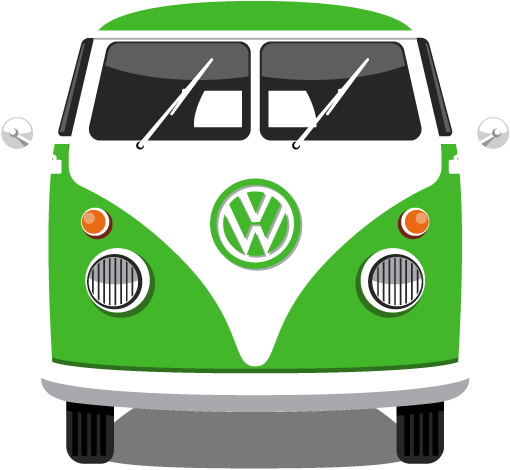 W
h

at's covered in the cost of camper insurance?

Because campervans, by their nature, can come with all kinds of interesting add-ons (some, admittedly, more useful than others), it's natural to wonder what exactly your insurance quote will cover, and what the excess is likely to be.

Awnings are one of the most popular features for modern campers, whether it's just as additional rain cover or as part of an external shower feature. Most insurers now will cover an awning – and any constituent parts – as standard, but always double check the policy wording to be certain.

Under 25s can often get cover without any problems, although the range of insurers to choose from may be more limited. If you're planning on sharing the driving equally with someone else who's older, it might be worth putting them as the main policy holder and yourself as a named driver. However, be sure that you don't end up doing most of the driving, as this could invalidate your insurance.
Another concern many campers have is being able to access their support centre at all hours, given lots of users choose to travel by night. Having a dedicated 24/7 claims or advice team is always worth a little extra if you prefer to drive under cover of darkness.

Modifications are a double-edged sword when it comes to campers, as any changes you make to increase the value of your vehicle will often increase the premium, whereas adaptations to improve security will lower it. Bear in mind that things like sound systems and window tints are classed as modifications too, not just bodywork alterations.

In terms of travelling abroad, most companies will cover you for travel within Europe without issue, often with unlimited trips. However, anyone looking to go further afield will need to double check with their insurer as there may be limitations on duration or level of cover.

Equally, for people only using their campervan occasionally, short term insurance is a viable and often cheaper option.
R
e

ducing your premium and campervan excess

The cost of your insurance depends in part on the type of campervan you have – a classic VW; one of the many Citroen, Toyota or Mercedes campers; or a modified Ford or Renault base. UK insurers will offer varying policies for different models, as each type invites different risks depending on the features included, as well as the security of the model. Extensively modified or DIY campervans are unlikely to find it easy getting insured – possibly due to doing things like this to a campervan
Other factors to bear in mind include how often you're likely to use your campervan, and your annual mileage. If you're more likely to spend your weekends exploring the UK for a night or two at a time, you'll find premiums more agreeable than those who take their campervans abroad for a few weeks and travel across Europe.
That said, there are still ways of reducing the cost of your campervan insurance, regardless of circumstances.
Obviously, proving yourself to be a competent driver is always going to help, so having no penalty points or convictions on your license is always preferable.
Adding another driver to your insurance can help too, but only if they've also got a clean driving license history – anyone with a considerable number of points or disqualifications will only bump your premium up. If you do have someone you can add as a named driver to the policy, though, it's always worth doing as it means driving can be shared on longer trips, which in turn leads to safer journeys.
Take into account where you'll be storing your campervan, both when out on the road and whilst you're at home. Having a secure location such as a garage is the ideal, but keeping your camper on the driveway is still preferable to on-street parking. Likewise, when you're off adventuring, aim to stay overnight on registered campsites rather than just in convenient laybys.
One final option to keep the average cost down is to use a No Claims Discount (NCD) from any previous camper insurance you might have held; alternatively, if you've got an NCD from another motor vehicle policy that you're not using (if, for instance, you had a car but got rid of it, or it's off-road) then you can apply that to your campervan deal. However, don't do this if you're likely to want to use the NCD in support of your car's insurance in the next 12 months, as you can only use your NCD for one policy at a time.
C
o

mpare the top VW campervan policy providers in the UK

So if you're planning your next campervan getaway, make sure you get an insurance deal through the Quotezone online quote tool. Just fill in the Quotezone simple campervan insurance form and an insurance provider will contact you over the phone to discuss your quote.
QUOTES IN UNDER 5  MINS
SAVE £100's TODAY
NO CREDIT CARD NEEDED