1
0

00's of UK Drivers Unknowingly Driving Without Insurance
There's a scam around every corner it seems and thousands of car drivers are unknowingly driving around the UK with no insurance cover at all.
Ghost Insurance Brokers try to capture they targeted motorists by using Social Media channels to make initial contact with them. Facebook, Instagram, SnapChat and WhatsApp are some of the channels they use. They also advertise on student websites, university notice boards and marketplace websites etc. Anywhere that they think you'll hang out.
They are traditionally looking for men in their early 20's and as we all know, male drivers in their 20's can very often be paying quite a hefty insurance premium for even the cheapest type of car, so this makes them much more attractive to the Ghost Brokers.
G
h

ost Broker Tactics

Once they've made contact with you and they believe you to be vulnerable they'll use a variety of strategies to scam you;
1: The Ghost Broker may take out a genuine insurance policy on your behalf (once they have your money) then quickly get back to the genuine insurance company who provided the certificate and cancel your insurance, demanding an instant refund of the insurance, with that refund going straight to them.
2: Or they may falsify your credentials when they contact the genuine insurance driver in order to bring the cost of your insurance down in price, that'll be more attractive to you and you'll be more likely to take out the insurance. But, it will be a forged insurance certificate that the Ghost Broker provides to you.
T
h

e Consequences of Ghost Broker Insurance
The Police may compound your vehicle (car or van).
You'll be given a fixed penalty notice of £300 for failing to provide a genuine, current insurance policy in your name and for your vehicle.
You'll need to spend more money on new insurance and most likely an extra £150 to get your vehicle back out of the Police compound.
Be liable for any damage caused by yourself when driving your vehicle.
H
o

w to Beat the Ghosts
Prior to taking out insurance from an unknown source check that your intended insurance provider is registered at the MIB, the Motor's Insurance Bureau.
Absolutely Do Not buy insurance from unusual places like newsagents, pubs or Social Media channels in the first place.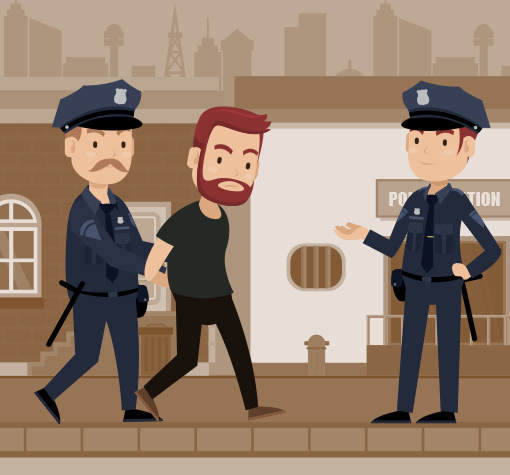 I
t

's Not New

Ghost Broker Scams first arrived on the UK scene in 2013 when 27 people were arrested in Police raids in Manchester, London, West Midlands and Thames Valley when the Police Insurance Fraud Squad had enough evidence to make arrests. But now, Ghost Insurance Brokers are making multi-million pound profits from this scam. You have been warned!